How do I send text messages from my computer?
Note: we're only able to send text messages through Android phones. To those with iPhones, we're very sorry that we're unable to do this for you as well. We would if it was possible.
Before getting started
Install the Pushbullet Android app on your phone.
Sign in using your Google or Facebook account.
---
Using our website
Click on the SMS tab found in the left bar of the Pushbullet website.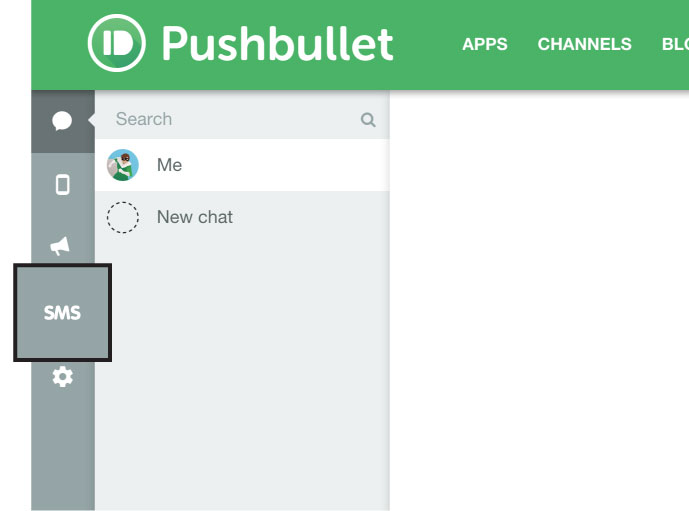 Using our browser extension (Chrome, Firefox, Safari, and Opera)
Click on the Pushbullet icon found in the top bar of your browser. This will open the Pushbullet app.
Click on the SMS tab.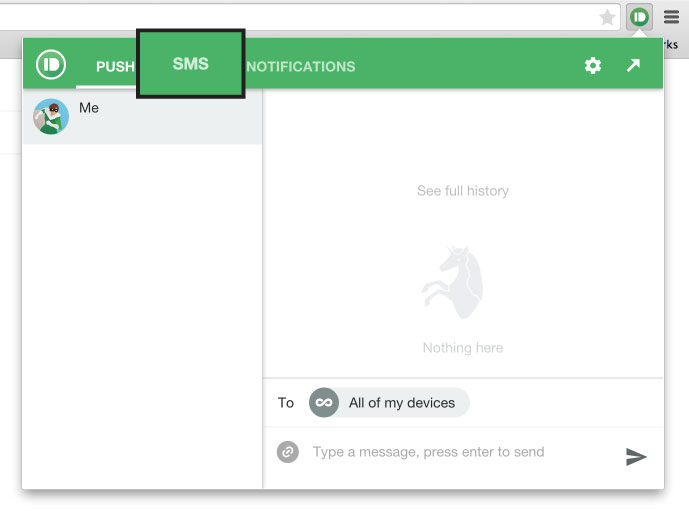 Using our Windows app
Click on the SMS tab found in the left bar of the Pushbullet app.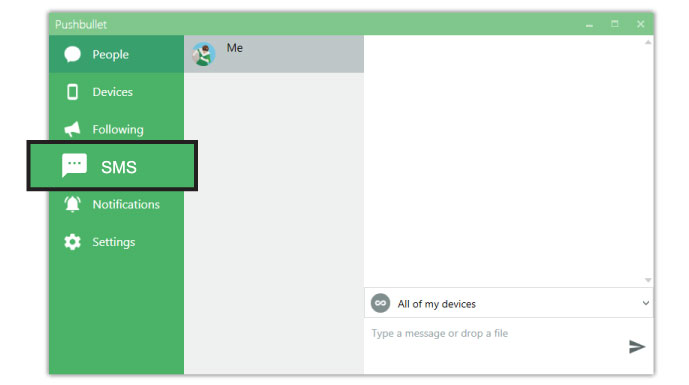 ---
Having trouble sending SMS?
Some devices will ask you if you want to allow Pushbullet send text messages when you attempt to send the first one from your computer. Make sure to let us send texts when asked. If you don't remember what you selected, reinstalling our app should get it to ask you again. This is confirmed to happen on some LG devices and some Samsung Galaxy S5s.

Some (very few) devices don't let us send texts when the screen is locked. This can be fixed by switching your default SMS app to something other than the one that came on your phone. A safe one to try is Messenger from Google.

If you're using TextSecure as your default SMS app, SMS sync will not work.

Did you restore Pushbullet on your phone through Titanium Backup? This is known to cause this. Please re-install from the Play Store (or Clear data from Android settings and then sign back into Pushbullet).